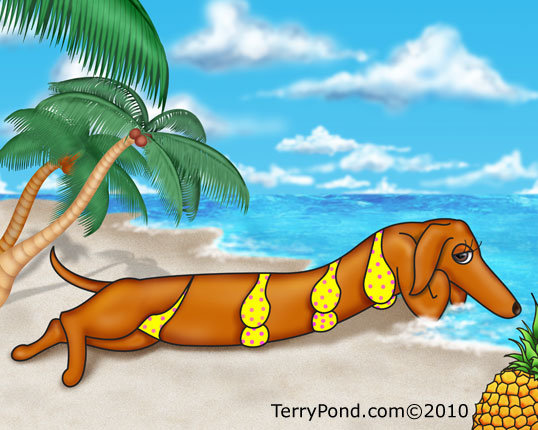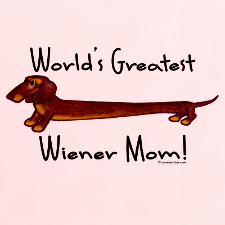 ~~ OUR GIRLS ~~We have a variety of Smoothcoats, Longhairs and Wirehairs. Our longhair coats are considered medium-coats.
"Bridgett" Soft Wirehair Red 8#
Bridgett is Pepper's daughter.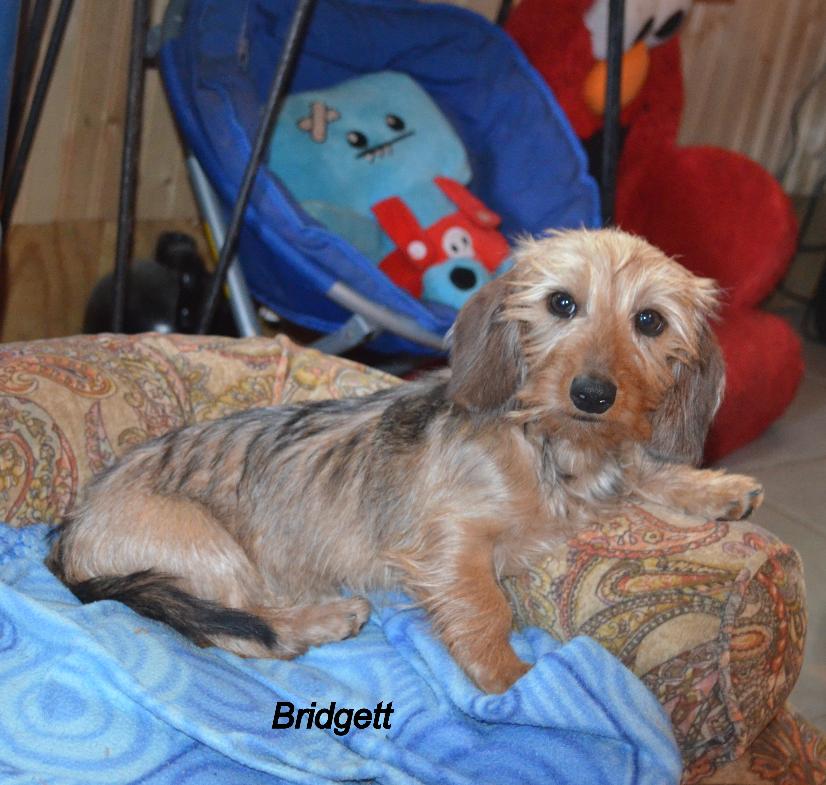 "Freckles" ~ traditional Wirehair
Wild Boar Piebald 8 lbs. ~~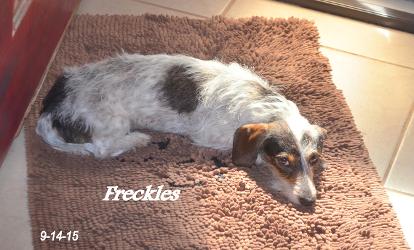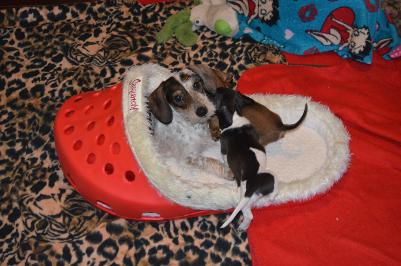 Jessee ~ traditional Wirehair Black/Cream Dapple 8 lbs.
Jessee is Freckles/Cacee's daughter.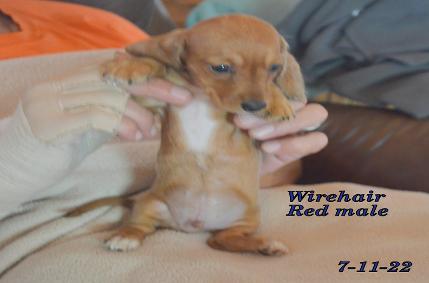 "Smooches" SH Red Piebald 9 lbs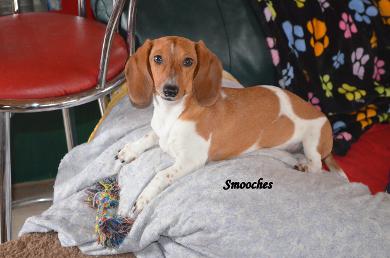 "Barbee" Silky Wirehair Chocolate/Cream Dapple 10#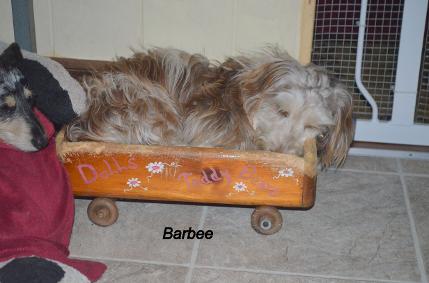 "Dazee" LH Chocolate/Cream Dapple 8#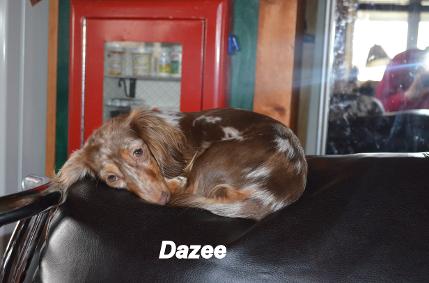 "Mokee" (LH Choc/Cream Dapple) 8#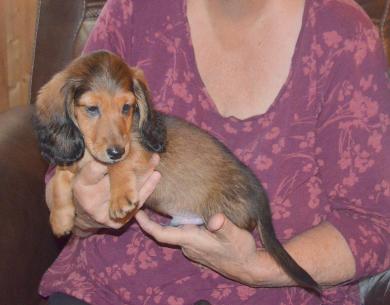 "Kookee" (LH Shaded Cream) is one of our future breeders.
Thanks to Molly Williams in Center Point,TX .
Molly raises wonderful Doxies...check her out
on FaceBook.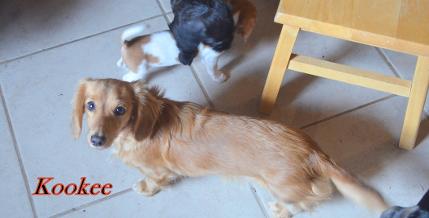 Chaia is LH B&T with brindle in her points. She is Brandee's sister. Thanks to Paige Bisbee.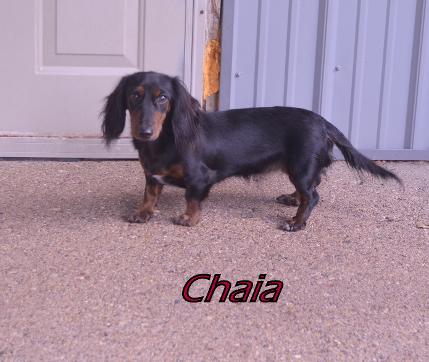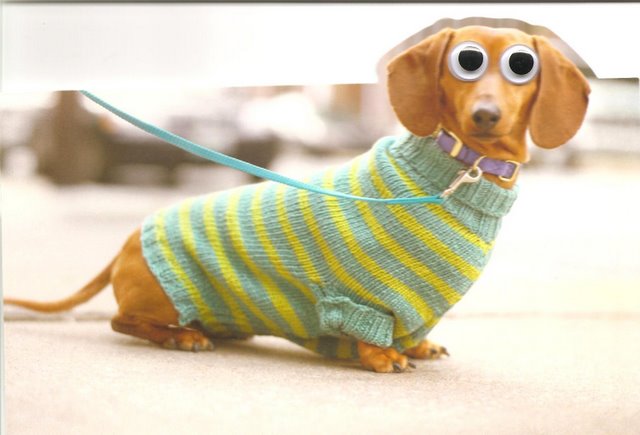 This page is still being updated to include all our breeding-age girls.
"Priscilla" LH Cream 10#
(Krickett ~ LH Choc Piebald,
is her Mom) 9lbs
(Cacee ~ LH Cream (hidden Dapple 13lbs) is her Dad)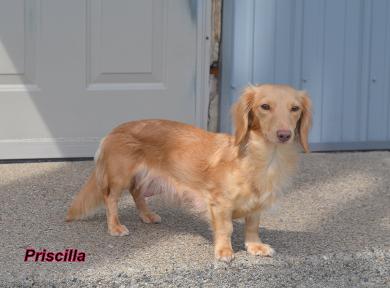 Krickett [re-homed] (LH Choc Piebald) is Priscilla's Mom.
Lacee is Krickett's Mom.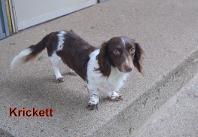 "Gabee" ~ Wirehair Chocolate Piebald 9 lbs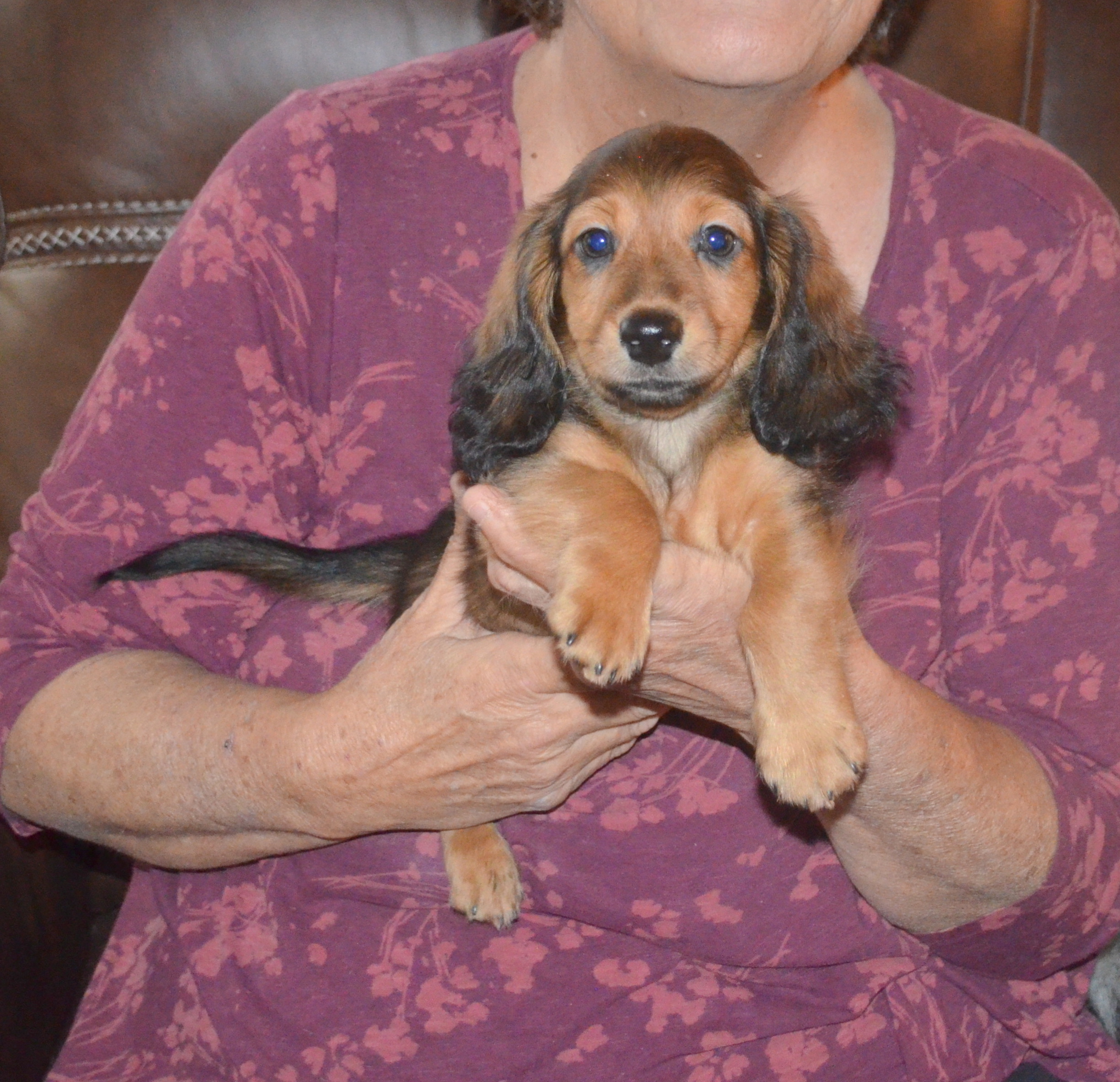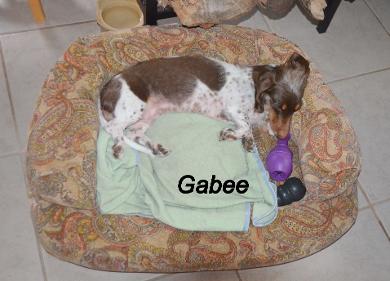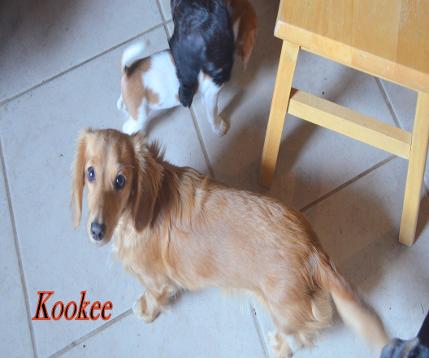 SH Black /Cream Lilee (SH Black/Cream) 9# ~from Paige Bisbee.
Brandee II is LH Red Brindle. She is one of our future breeders. Thanks to Paige Bisbee in Minnesota, for raising beautiful, sweet Doxies.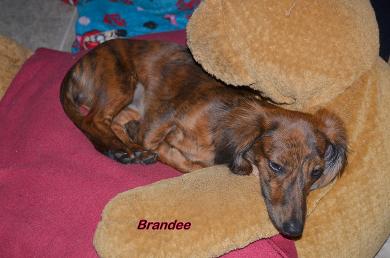 "Jennee" (LH Solid Chocolate) 8#
Jennee is Priscilla's daughter.