Scroll down to see new cages that are available for sale . . .
Available ~~~
Doggy Steps for your pups!
Don't let your pup or adult Doxie jump off the sofa or favorite chair
or bed.
$20.00 each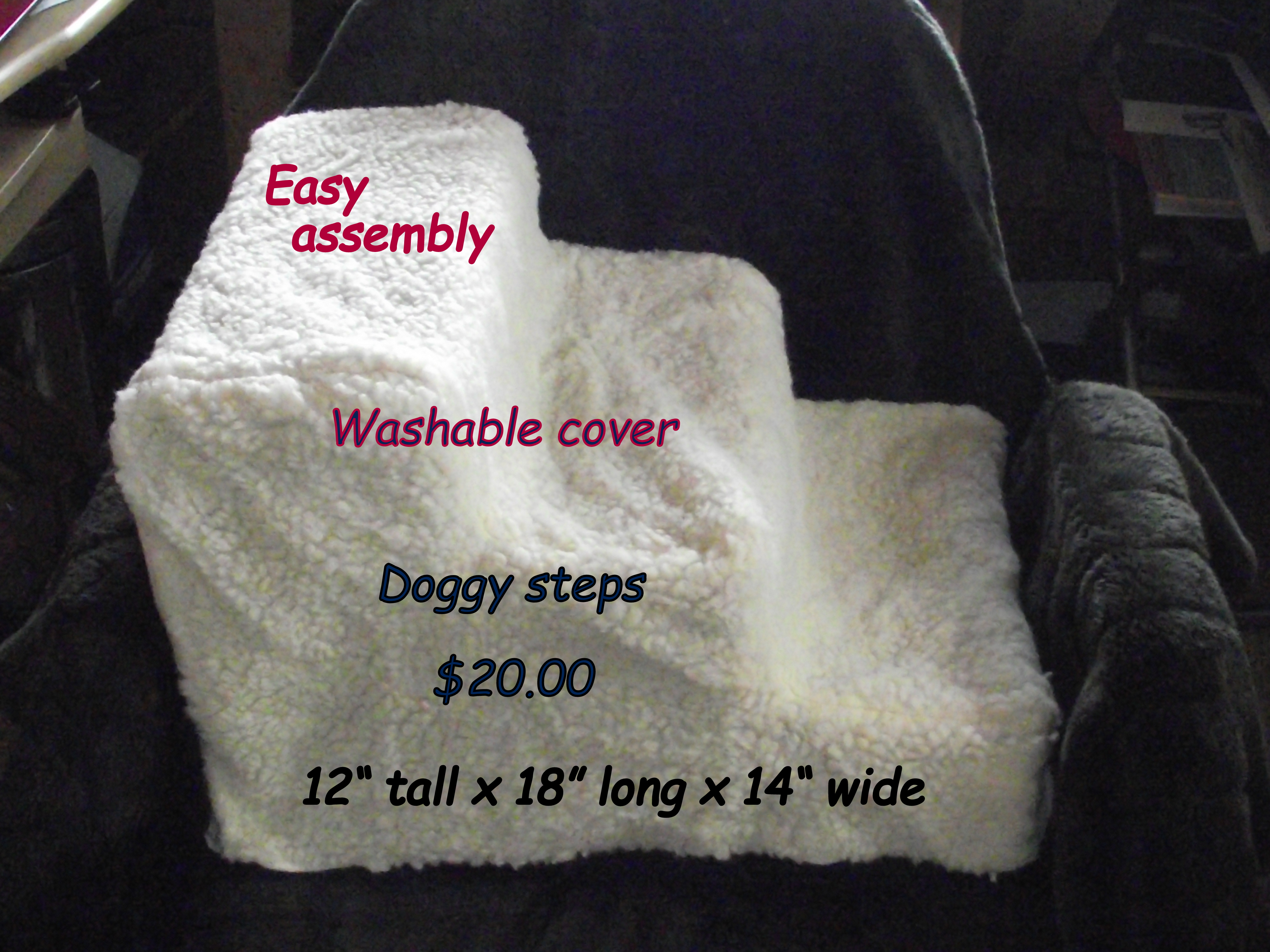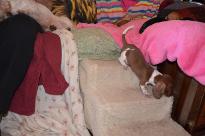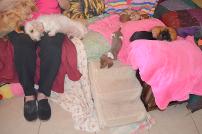 NOW AVAILABLE ~ Treat Ball Smart Ball
Put small, tasty treats inside & let your Doxie occupy time while you are gone. Easy to take apart to clean & reload. $9.00 each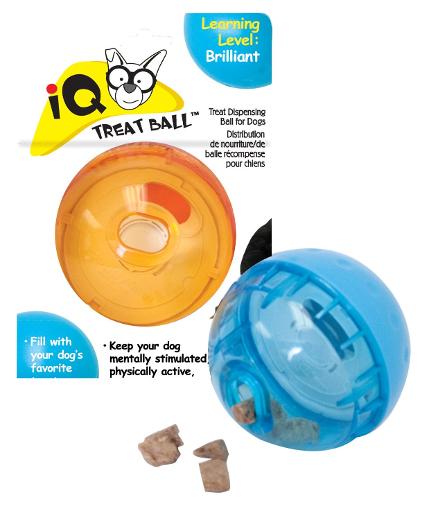 Some people want to take their baby right home, without having to shop around for the right cage for a good price. Our cages are ready to go and priced right.
***BRAND NEW***
Beautiful Blue OR Pink 24" x 18" x 19" cages ~ $40 each.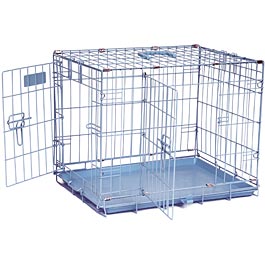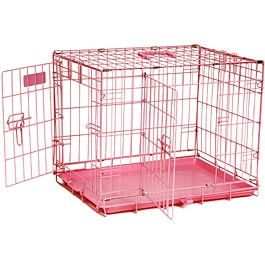 We have NEW, still in the boxes, small dog, wire cages
[folded flat]:
Single-door cage - [24" x 18" x 19"high] for sale @ $40 ~
Two-door cage - [30" x 21" x 24" high] for sale @ $45.
This cage is fine for young or older Doxies.
Room for a small bed plus sitting room.
A door on two sides makes easy access in any position. This cage is fine for one or two Doxies.