Scroll down to see new cages that are available for sale . . .
Available ~~~
Doggy Steps for your pups!
Don't let your pup or adult Doxie jump off the sofa or favorite chair
or bed.
$30.00 each
~~ We do offer micro chipping for puppies & adults ~~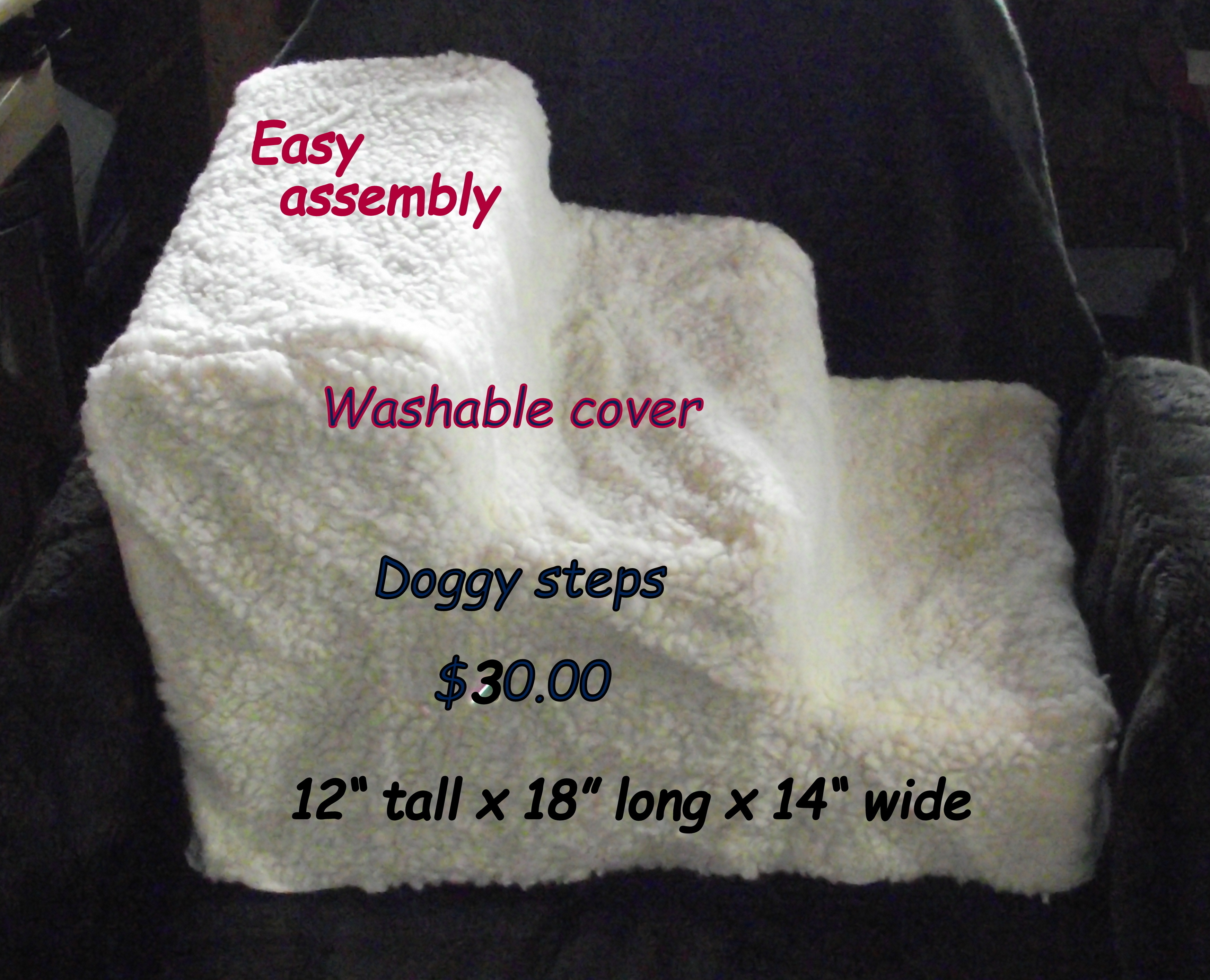 You can order the NuVet Labs'
NuVet Plus Canine supplement
bottles on their website https://www.nuvetlabs.com/order_new2/login.asp using code number #652180,
or call (800)-474-7044 and use code number #652180, to order.
See "NuVet Labs supplement" page, to click to order link .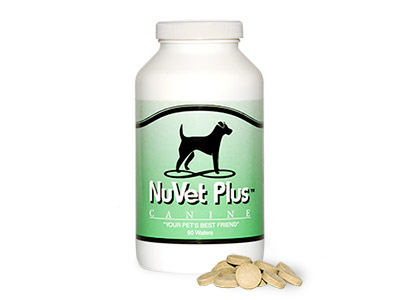 ***BRAND NEW***
Beautiful Blue OR Pink 24" x 18" x 19" cages ~ $40 each.
This cage is fine for young or older Doxies.
Room for a small bed plus sitting room.
Some people want to take their baby right home, without having to shop around for the right cage for a good price. Our cages are ready to go and priced right.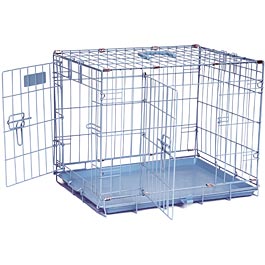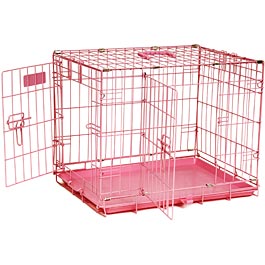 We have NEW, still in the boxes, small dog, wire cages
[folded flat]:
Single-door cage - [24" x 18" x 19"high] for sale @ $40 ~
I only have the Blue & Pink cages available.