~~ Wirehair litter (3) ready in December (scroll to see video) ~~
Puppies Ready now ~~
One Wirehair Shaded Red male.
One LH B&T Piebald female.
ALSO: 3 Wire pups ready Dec 20th.
See "Puppies For Sale" page . . .
This quote is from one of our Wirehair Doxie owners~~
Bodie Jasper is such a handsome boy, super smart, inquisitive and very observant. I always thought it was funny how much attention I got with my two long hair Dachshunds but Bodie steals all the spotlight. I'm so so happy I adopted him. Thank you so much for my beautiful boy! Tara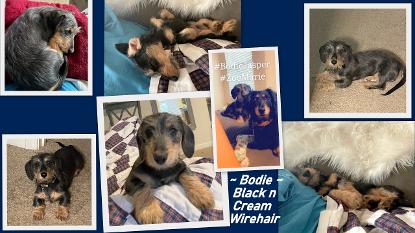 For the people that are on my wait list...please email me once a month to let me know you are still waiting.
I have sent emails to many people about my available pups, with no responses~~check your Junk Mail Folder.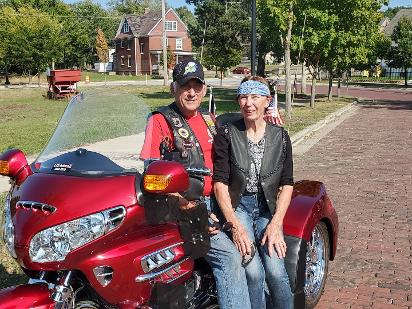 Before bringing home a perfect Dachsie puppy~~ you must first find a responsible, dedicated Doxie breeder.~~~
For those of you that are owned by a Roxie's Doxie ~~ we do babysit ~~ whether it's for a few days or a week or more.
Email Roxie for UTD info.
There's a big difference between someone who raises pups to make a profit, and a person whos life revolves around producing quality puppies & cares what happens to them.
So you don't want a show dog ~
you just want a pet---
Our AKC registered Doxie pups are raised for quality, regardless.
Our pups go to their new homes with protection from parasites and their first puppy shot.
You can bring your baby home when he/she is 8 weeks old. We do NOT ship.
We recommend NuVet Labs' NuVet Plus Canine supplement for immune system support. It provides many of the essential vitamins and minerals that dogs need to thrive.
See our "NuVet Labs supplement" page .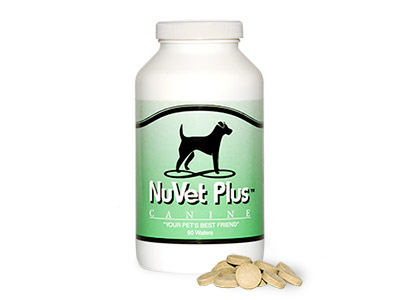 Updated ~ December 6, 2023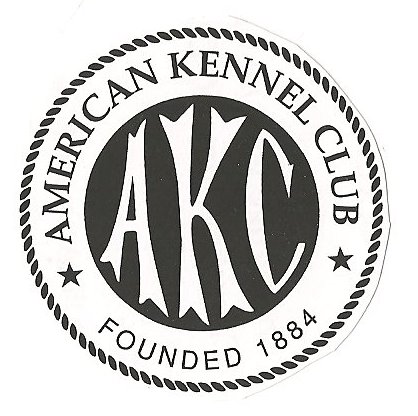 AKC inspection :
In compliance 08/20/2019.
*** I have never shared a blog link before, but this is a must read for everyone that is interested in Dachshunds:
click here...dachworld.com
PLEASE BEWARE OF SCAMS on Facebook pages and websites selling Dachshunds, whether it's one pup posted, or several listed. They are cropping up daily, in droves~~
STOP
scrolling their pages & liking them & don't comment on them. There are red flags to search for. Scammers change their names & locations. If the Facebook page has all new listings the day you see it, or 2 days ago...it's a FAKE site.
There are a lot of fake FB pages with fake friends to make it look like they are a regular FB person. They are evil thieves. As soon as they are found out, they change their name & state. When you ask where they are, they will ask where you are & tell you they are in another state so you won't drive over. This is happening daily.
Scam sites show a variety of perfect puppy photos listing them all as 9 weeks old. You won't realize it, but they are stealing breeders' photos & descriptions. If you are unsure, ask to see a current photo of same pup with today's date written on paper with that pup, or to do facetime on your phone.
They require deposits to be sent thru Walmart money grams or gift cards, sometimes to be sent to a different person. Get phone #s & talk with whoever is suppose to be handling the pup.
They offer all the pups posted at the same price, with relatively inexpensive prices (compare prices with other breeders--we are pretty much in the same ball park for price differences of solid colors vs. dapples & piebalds).
They offer special discounts (coupons) on pups & offer FREE shipping. Watch for the special offer for two (or three!) pups to go together (now you are loosing double your $$).
No reputable breeder will send pups to you for free. There are also scammers that say they will transport your pup, but you send your money but that person turns out not to be a transporter. Use a reputable ground transporter that your breeder can refer you to. Google the transporter & inquire on FB of their reputation, same as you would the breeder in question.
Be patient if you don't see Doxie pups available in your area. A day's travel time is fine to get your pup. (A pet transporter has several pick ups & deliveries & they do take care of them for several days at a time.) Having a pup shipped clear across the country can be risky in more ways than one, the first being the health of the pup. Ask to be on the wait list with breeders close to you. Keep checking back once a month to let them know your are still looking & interested. It's a courtesy to let them know when you do find your baby...just drop a text or email. I am always glad to hear you've found your baby, since I won't have enough pups for everyone that contacts me. ~Roxie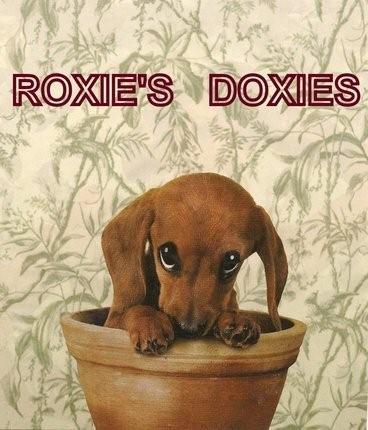 Check out our "CONTACT US" page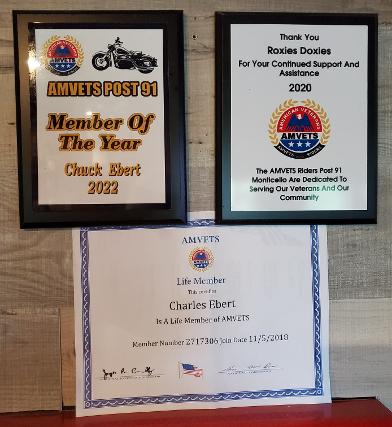 Roxie & Chuck are officers with the Amvets Riders ~ Post 91, Monticello, Indiana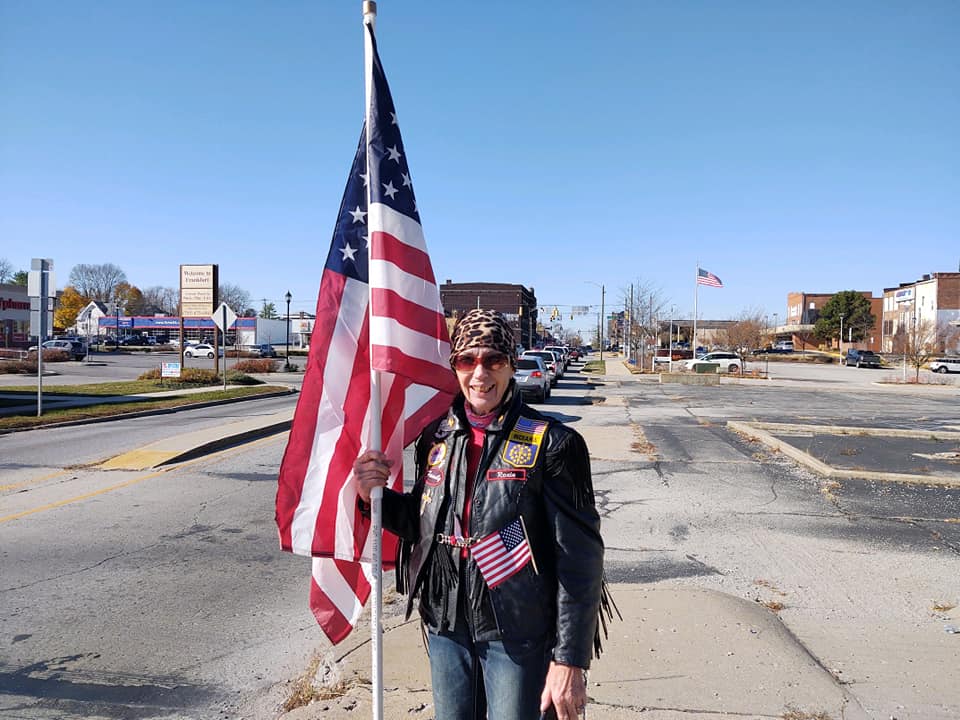 ~~ We are located in
North-Central Indiana ~~
Directions to
ROXIES DOXIES . . .
(We don't live in the barn! )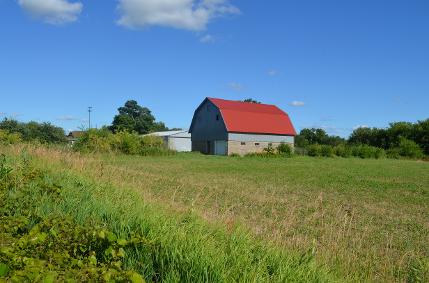 Going East on Route 24, you'll see our ole
2-story cattle barn.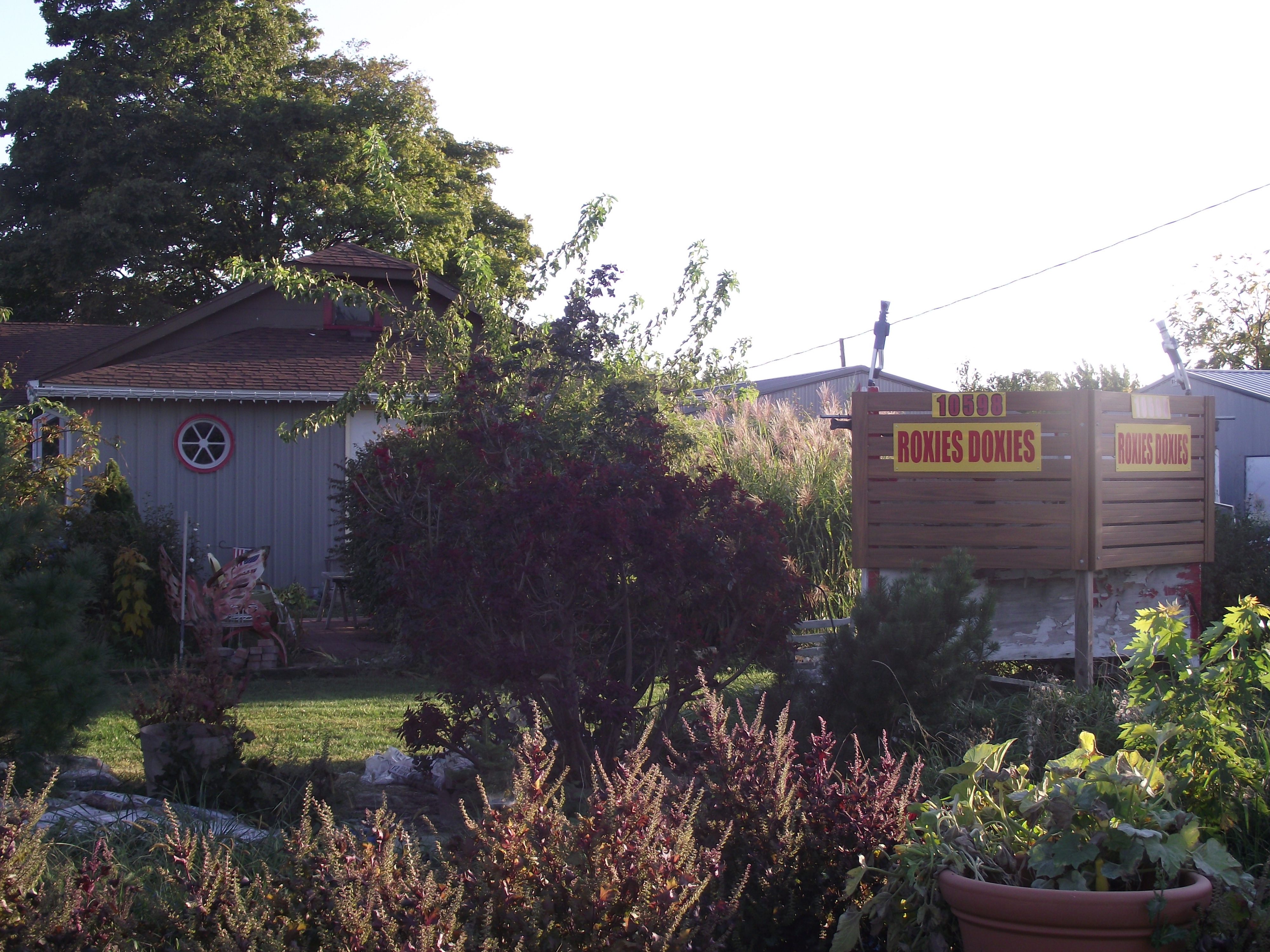 Driving East on Route 24 ~~ You can see our 2-story cattle barn on south side of Hwy 24. Do NOT drive into Idaville. We are one mile west of Idaville (we have 25 acres).
~~ ROXIES DOXIES ~~ is on our front sign.
We have a driveway on each side of our house.
(We don't live in the barn!)
We are 4-1/2 miles from West edge of Monticello.
Our green corn wagon has a Roxies Doxies sign seen when driving West on Route 24.
We are one mile West of Idaville.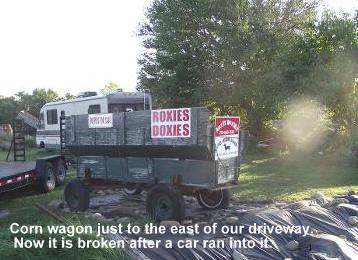 Jake,our Sheltie when he was 6 months old.
He thought he was a Doxie.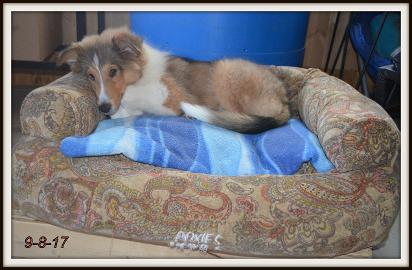 Jake is all grown up now.
Jake loves all the Doxies, big & small.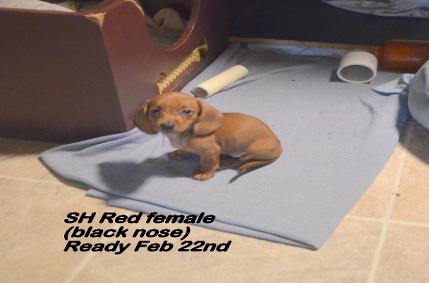 WELCOME to ROXIES DOXIES Club Paradise! Our Doxies that run the house have free access to the carpeted back yard, complete with a slide to play "King of the Hill". Toys that are outside get dragged inside, and the inside toys are dragged out the doggy door!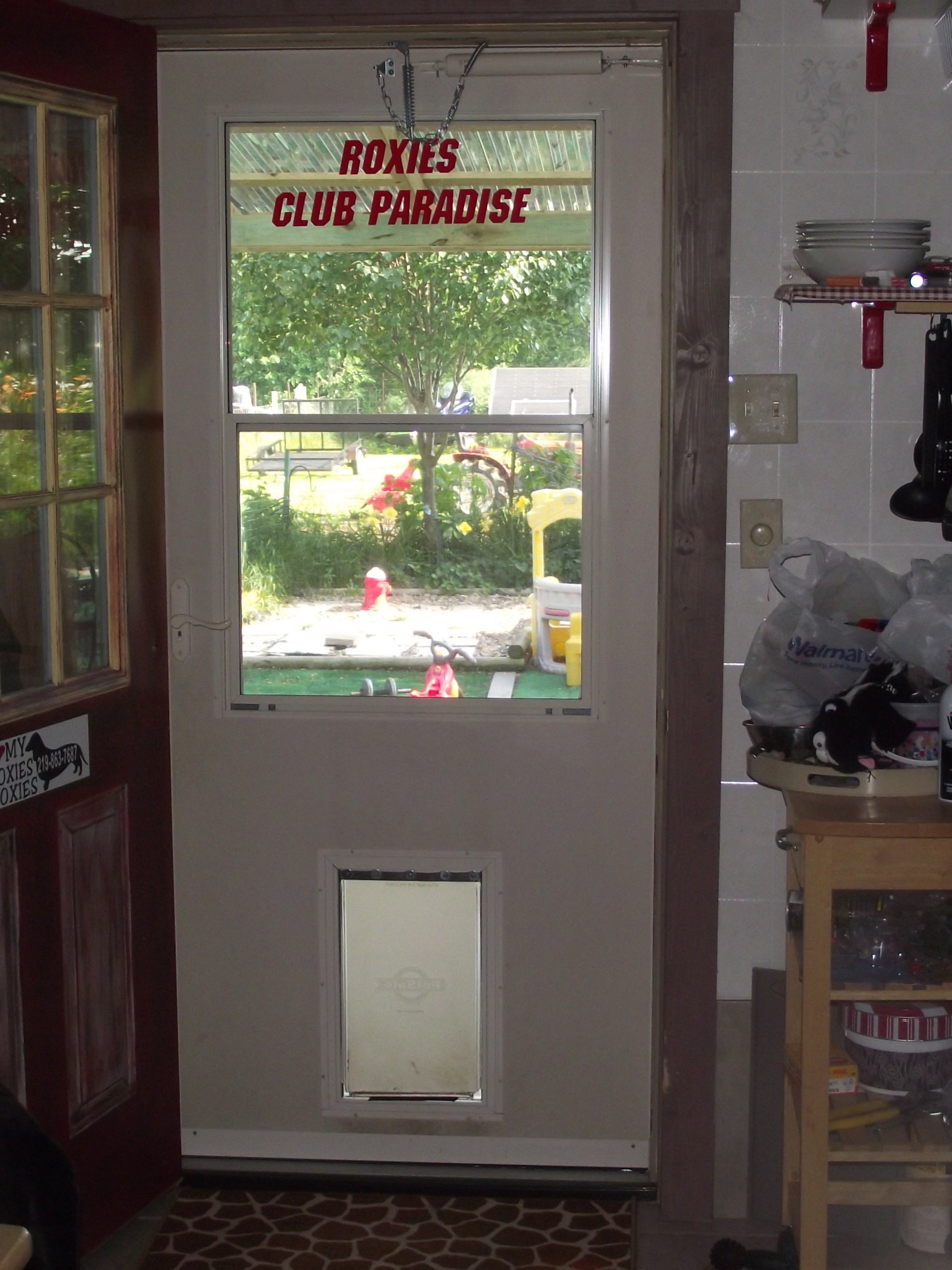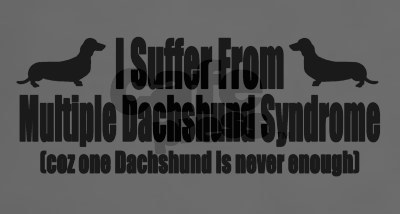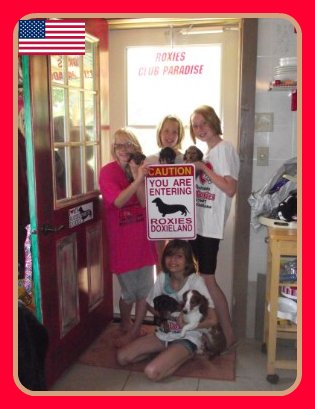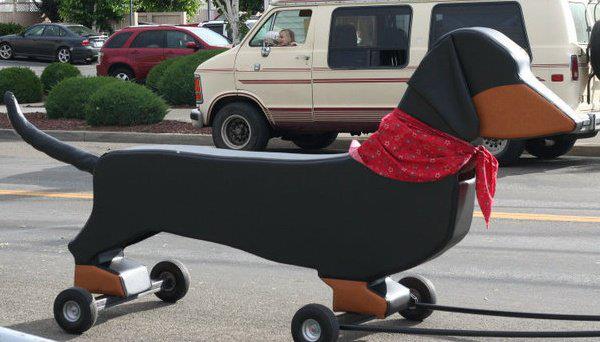 For inquiries,
Email Roxie:
CLICK HERE roxiesdoxies@ffni.com
Roxie's Phone:
Primary & only phone ~
765-412-8436
----------------------------
Actual & mailing address:
* Roxanne Ebert
* 10598 E US Hwy 24
* Idaville, IN 47950
[near Indiana Beach, Monticello, IN]
________________________________
We are halfway between
Chicago & Indianapolis ~~
-- 90 miles South of Chicago}
-- 90 miles East of Ft Wayne}
-- 90 miles North of Indianapolis}
Go to "Contact Us" page
to see our Google Map
Driving East ~ we are on the south side of the road (right).
Driving West ~ we are on the south side of the road. (left) .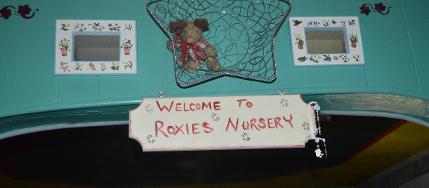 All our Doxie Moms have their puppies born in the baby cribs, with heating pads under the bedding. After the pups are eating on wet puppy chow/cottage cheese (still nursing), the pups can eat & have playtime in the playpen. At about 5-1/2 weeks old, they are weaned & are raised with our older Doxie kids, & experience the activities in the house... they are fearless when they leave us.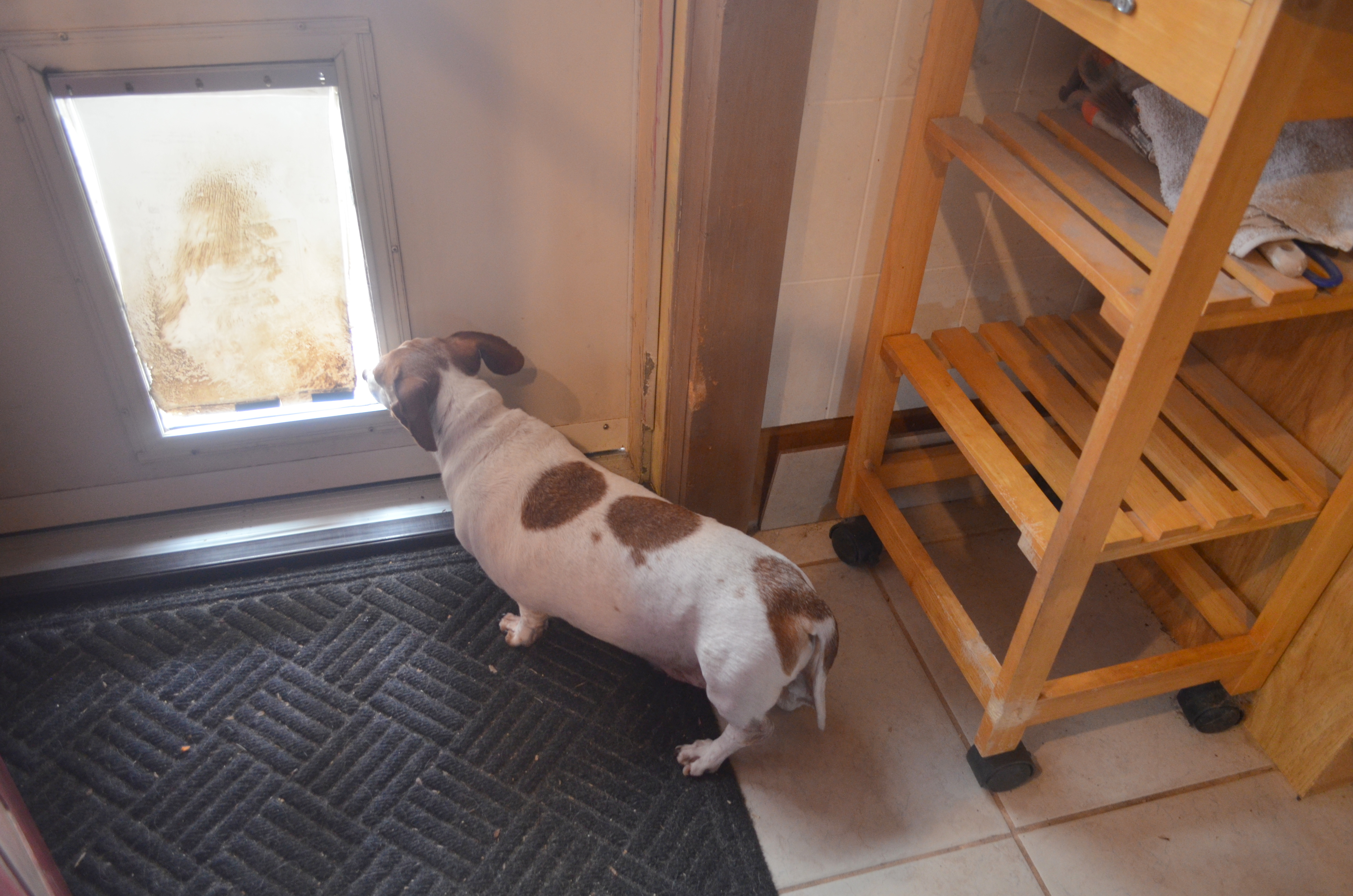 My husband and I are hands on with the pups. Our Doxie kids & Jake, our Sheltie, help socialize them.
Puppies play on the floor part-time and learn to use the "Doggy Steps" (see "Items For Sale" page). Pups own our sofa by the time they are old enough to go to their new homes!
I feed them individually in cages ~ Pink & blue cages are available... (see "Items For Sale" page) ~ ~ ~
Check out my YouTube channel ~~ I've posted short, weekly videos of our pups at different growing stages >>>>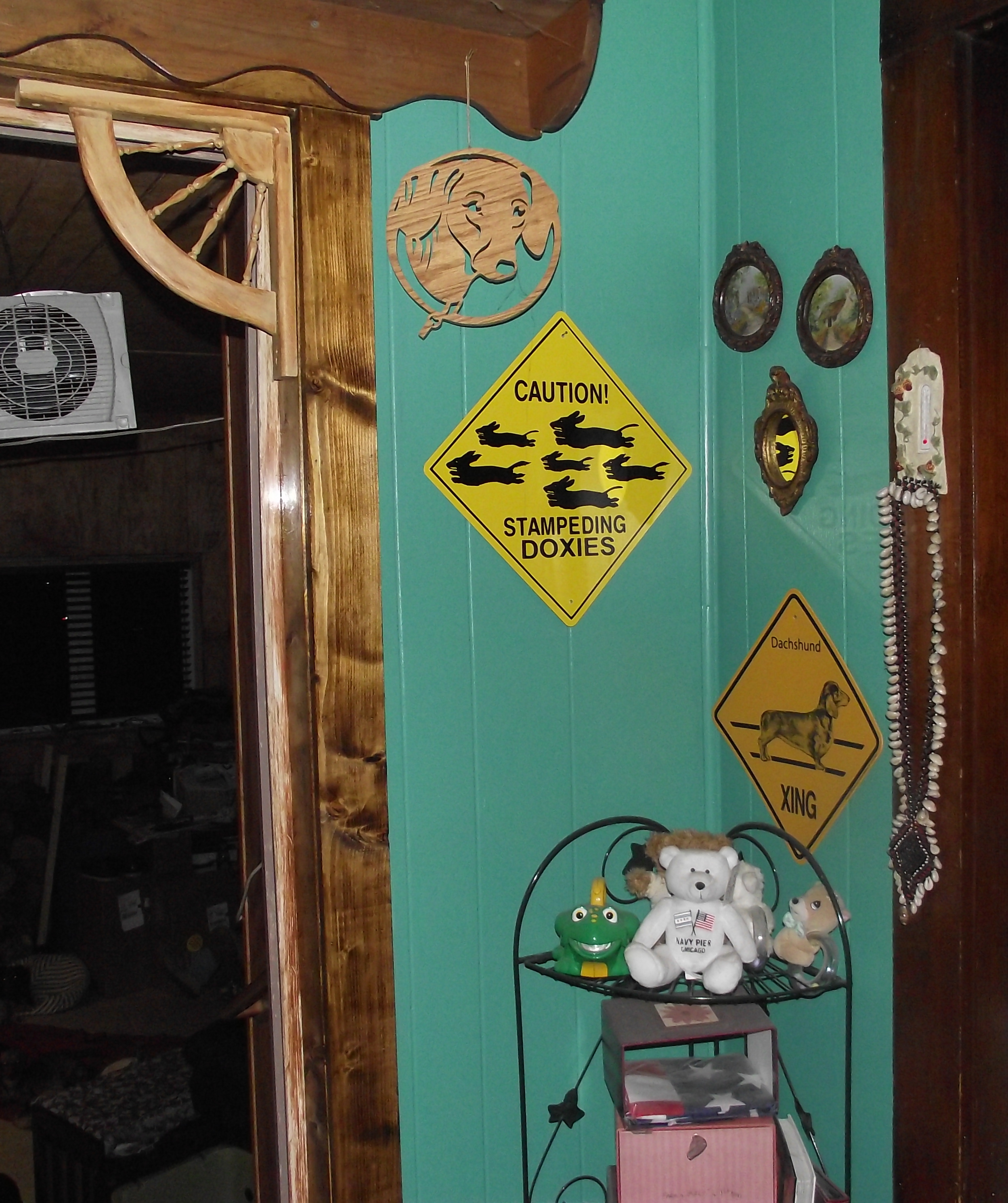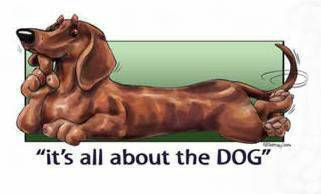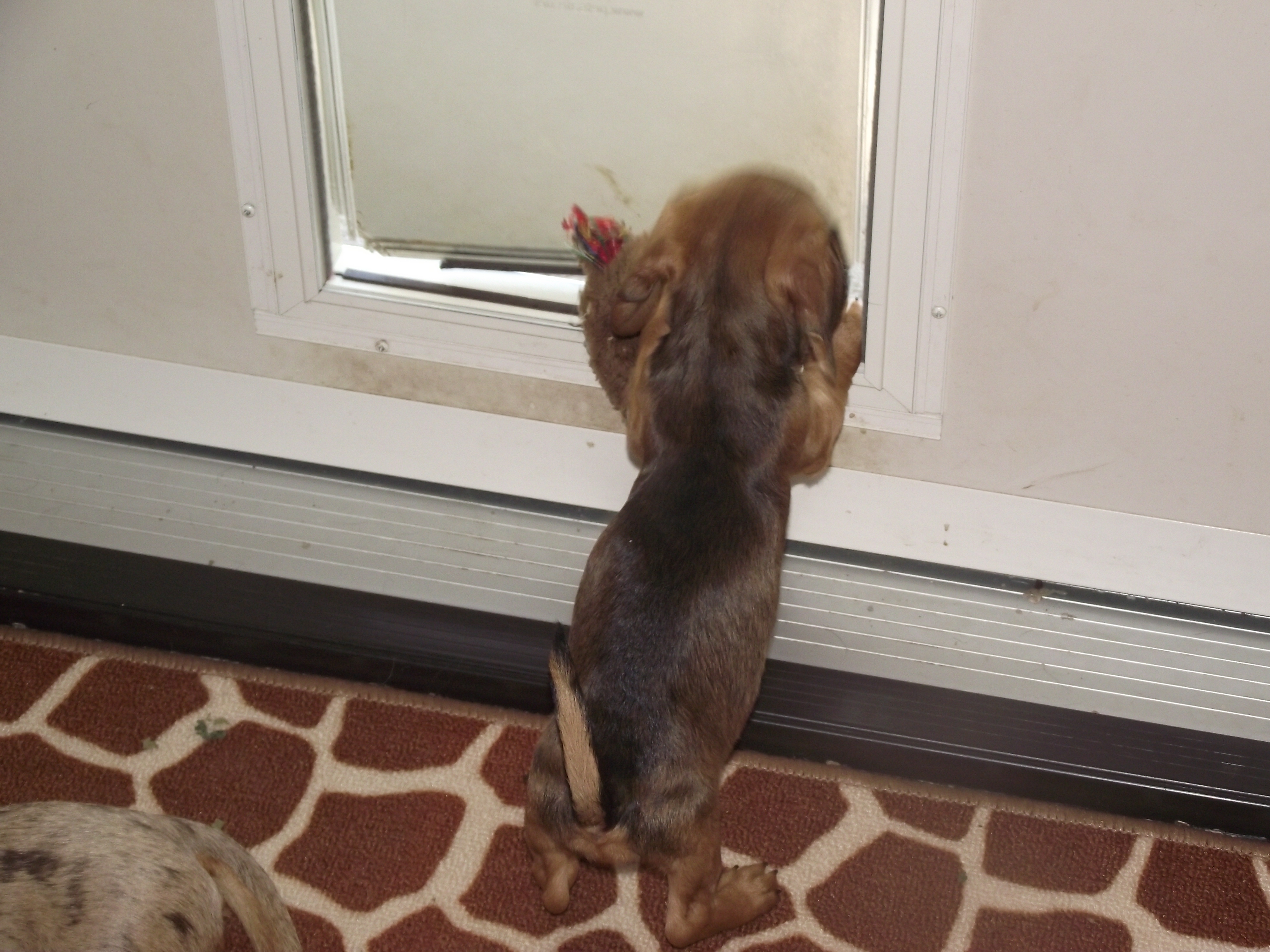 Our puppies learn to use the doggie-door at about seven weeks old!